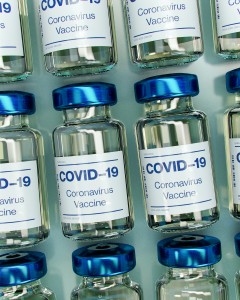 AN OPEN LETTER TO TEXAS PARENTS
October 25, 2022
Parents of Texas:
Late last week, the Centers for Disease Control and Prevention (CDC) unanimously voted to add the COVID-19 vaccine to the Child and Adolescent Immunization Schedule. Although states are not required to follow these recommendations, the Texas Department of State Health Services (DSHS) website had, as of last Thursday, a message posted that "children need all CDC-recommended vaccines" in order for your child to attend public school. As legislators and parents, we were outraged.
Thanks to Texas Freedom Caucus member Rep. Brian Harrison, who publicly criticized this problematic requirement, DSHS quickly removed the language from their website. We applaud DSHS' swift reversal. Regardless, we feel a strong need to remind you that Texas law protects your right to opt-out of vaccine schedules. For an extensive guide on your right to opt-out of vaccine requirements, visit DSHS' exemption page by clicking here.
The Texas Freedom Caucus is in communication with state agencies to prevent forceful vaccinations of children, but this fight is far from over. Liberal legislators and bureaucrats will keep fighting to force COVID-19 vaccines on your children. We will counter with legislation offering more robust protections for families who wish to steer clear of the CDC's dangerous and unscientific recommendations for children. The Freedom Caucus is committed to legislatively banning all COVID-19 vaccine mandates next session and will never waiver when it comes to protecting Texas children. We look forward to cooperating with you to ensure that that sacred duty remains forever inviolate.
Sincerely,
Mayes Middleton
State Representative
Chairman, Texas Freedom Caucus
---