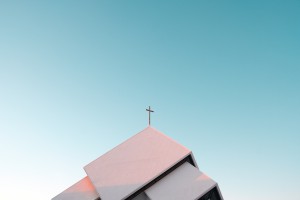 AUSTIN—The Texas Freedom Caucus condemned The Texas Tribune's attacks on churches and turning the "news" organization into a de facto arm of Joe Biden's weaponized IRS. An article published on October 30th calls for its readers to alert the leftist news organization of churches that endorse or help fundraise, which the Tribune is obviously seeking in hopes of having the tax-exempt status of churches questioned or revoked by the IRS under the arcane Lyndon Johnson Amendment (a provision in the U.S. Tax Code that prohibits nonprofit organizations from endorsing or opposing political candidates, or risk losing their tax-exempt status).
True to their true mission, the Tribune article only highlighted conservative pastors and ignored that liberal pastors engage in the same behavior across the state. "The Texas Tribune, a 501(c)(3) organization themselves, has engaged in what many would interpret as support of one party over the other—oftentimes painting Democrat candidates in a favorable light while using overtly negatively connotated words and outright attacks to describe Republicans and their policies. And as early as last week, the Tribune hired a former Obama Administration aide and Buttigieg policy director as their Chief Executive Officer," said Rep. Mayes Middleton, Chairman of the caucus. "While their hypocrisy is nothing new to conservatives in Texas, this free speech-chilling assault on religious leaders is a direct attack on Christian voters and something that cannot go unchecked."
Rep. Middleton continued: "We're beginning a research project compiling the Tribune's own violations which we'll send to the IRS upon completion. And we're asking any concerned Texan who sees potential violations of the Tribune's 501(c)(3) status to help us with this project and report them to our Texas Accountability Project at www.TexasAccountability.com. Any time you see them campaigning or helping Democrats fundraise or not giving equal deference to both Republicans and Democrats, we ask you to report. We'll never back down on defending religious freedom in Texas against organizations obsessed with tearing them down. We will not allow Christian voters to be suppressed by the liberal media."
The Texas Freedom Caucus's mission is to amplify the voice of liberty-minded, grassroots Texans who want bold action to protect life, strengthen families, defend the U.S. and Texas Bills of Rights, restrain government, and revitalize personal and economic freedoms in the State of Texas.
---