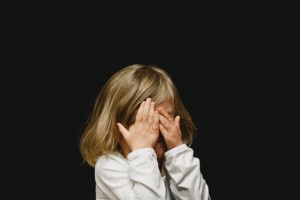 On Saturday, June 4th, an event took place at Mr. Mister, a bar located at 3900 Cedar Springs Road in Dallas, at which we believe children were harmed in violation of the Texas Penal Code. That afternoon, the bar hosted an event called "Drag Your Kids to Pride," where parents were encouraged to bring their children to the bar to encounter scantily-clad men dressed as women, with the specific goal of sexualizing the children at a young age. As it happens, several parents brought their children to the event, and just as advertised, the men, wearing only make-up and underwear, paraded around the establishment in front of the children present, at times even mimicking a strip-club environment, encouraging the children themselves to place dollar bills in between the male's abdomen and his underwear strap.
Videos of the event have been widely circulated on social media over the past few days. Parents are outraged and Texans across the state are wondering how an event like this can be tolerated here, and whether they should expect more events like this in the future. We think not, and based on what we have read and seen, we believe it likely that some of the event organizations may have violated Sections 43.22–24 of the Texas Penal Code.
The District Attorney of Dallas County has the sole authority to prosecute this clear violation of the law. We are calling on the DA to investigate this occurrence immediately to determine which laws were broken and to prosecute accordingly. If any laws protecting children were broken, the people who coordinate these types of events that specifically target children should be criminally prosecuted, and other like-minded individuals in your county should be on notice that holding such an event in Dallas County is an illegal violation of the Texas Penal Code and could have serious criminal penalties.
We will be filing legislation next session to make it clear to everyone in Texas that these types of events that serve to sexualize children are unwanted, illegal, and will be met with the full force of the Texas law. Until then, we can only rely on local elected DAs to prosecute these grave offenses against our children.
To read our letter to Dallas County DA John Creuzot, please click here.
---