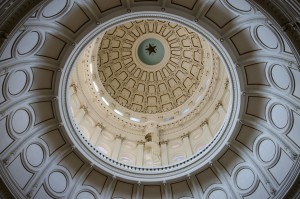 Fellow Texan,
Today we announced in a press conference our Liberty Agenda for the 87th Legislative Session. We drafted these priorities with the knowledge and assurance that our rights originate directly from God, not government, and it is up to Texas to lead in protecting the rights of life, liberty, and property that were endowed to us by our Creator. It's more important than ever that this be a session about protecting our God-given individual liberties!
Thank you to all of you who provided input into these priorities. We have included relevant GOP platform plank numbers, if applicable, beside these priorities. You can view them in full on our website at www.FreedomForTexas.com/issues. Our priorities include:
Making Texas more pro-life
Protecting and expanding our Second Amendment
Reforming emergency powers
Continuing to securing the Texas-Mexico border
Implementing election and mail-in ballot reform
Providing property tax relief
Assuring educational opportunities for all children
Banning gender-modification procedures used against innocent children
Banning the corrupt practice of taxpayer-funded lobbying
As you can see, there is much work to do this session, but we are optimistic. In the Texas House chamber hangs the flag that flew over San Jacinto, where we secured our freedom on April 21, 1836. We must lead with that same strength and boldness. Our potential as Texans is unlimited, and the only thing that can limit it is government. The bottom line is that government does not know how to run our lives better than we do. What we have laid out today is more than just an agenda—the men and women of the Texas Freedom Caucus have filed, or will file, bills on every single conservative priority. Each of us have the conviction in our hearts, so rest assured that we will put in the gritty, hard work to advance freedom in our great state.
May God Bless Texas,
Rep. Mayes Middleton
Chairman, Texas Freedom Caucus
---