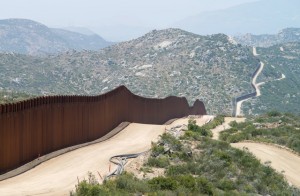 Austin—The Texas Freedom Caucus commended the decision by a U.S. District Court last Friday to prevent the Biden Administration from ending Title 42 restrictions on illegal immigration, a policy that has been used over 1.8 million times since March 2020 to expel illegal immigrants from the United States.
"President Trump's Title 42 restrictions have been in operation since the beginning of the pandemic and our very own Rep. Brian Harrison, who served as Chief of Staff of the U.S. Department of Health and Human Services under President Trump, played an integral role in their implementation," said Rep. Mayes Middleton, Chairman of the Caucus. "We are grateful for the judge's ruling to uphold the restrictions because we're a country of laws, and the Biden Administration's attempt to end these restrictions clearly runs afoul of the federal Administrative Procedure Act. It's no surprise to us to see the Biden Administration acting outside of their lawful authority, and we're glad to see any time a federal judge slaps down illegitimate acts by the executive branch. This ruling puts America and its rule of law first."
"We are supposed to be a nation of laws and of borders. Biden wants neither, and was rightly rebuked by the courts, said Freedom Caucus member Rep. Brian Harrison. "This injunction is a victory for the United States, it's a victory for Texas, but most of all it's a victory for the rule of law. Presidents in this country aren't supposed to act like kings or dictators. They are supposed to follow the law when it comes to undoing consequential regulations like the Title 42 order that we put in place during the Trump Administration. The President can't just completely disregard the absolute devastation that undoing Title 42 would do to countless states, including Texas. Title 42 is the only thing preventing an unprecedented tsunami of illegal immigration, and Congress must take immediate action to make it permanent."
"Ronald Reagan is famous for saying that a nation that cannot control its borders is not a nation at all," said Rep. Matt Schaefer, Vice-Chair of the Caucus. "Last month we sent a letter to Attorney General Ken Paxton asking whether the State of Texas has the authority to declare an invasion on the southern border. We believe that we do have that authority, and that it's high time we use it. Last month alone, over 230,000 illegal crossings—that we know about—were made at the southern border. If Title 42 restrictions are lifted, the Biden Administration itself predicts over 500,000 illegal crossings per month—a rate that mirrors the population size of a major U.S. city every 60 days. This path is unsustainable, and regardless of what Congress or the President ends up doing, Texas needs to utilize the tools in our toolbox to solve the problem ourselves, lest our citizens suffer more than they already are."
The Texas Freedom Caucus's mission is to amplify the voice of liberty-minded, grassroots Texans who want bold action to protect life, strengthen families, defend the U.S. and Texas Bills of Rights, restrain government, and revitalize personal and economic freedoms in the State of Texas.
---