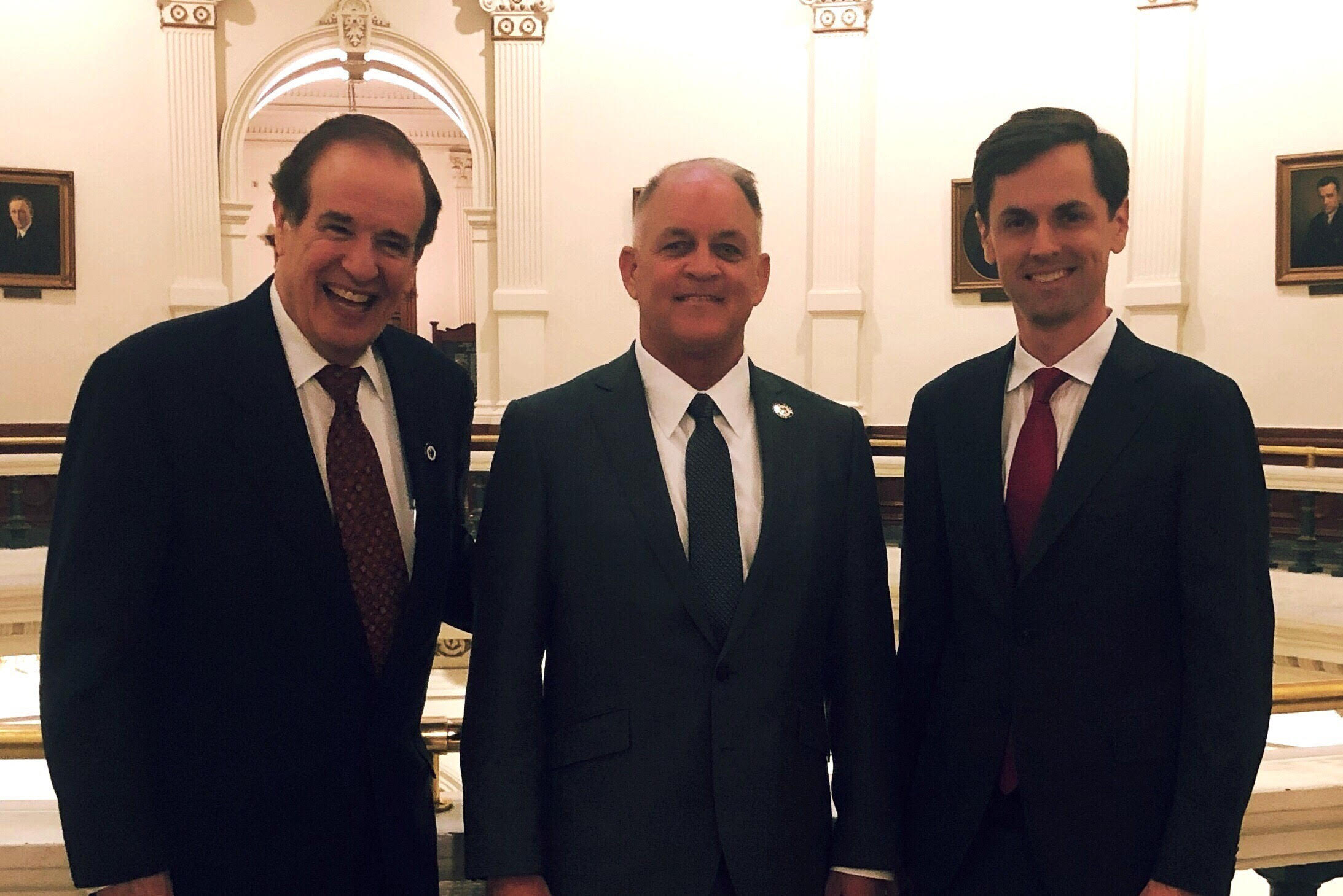 Members of the Texas Freedom Caucus met Monday to elect those who will serve on the executive committee during the biennium. Representative Mike Lang will serve as Chairman. Representative Bill Zedler will serve as Vice-Chair and Representative Mayes Middleton will serve as Secretary-Treasurer.
The Texas Freedom Caucus was founded during the 85th session to promote the first principles of life, liberty and property and was successful in passing the strongest anti-sanctuary cities legislation in the US.
When asked about being elected as chairman, Rep. Lang stated, "It's an honor that my colleagues have placed their faith in me to lead this group. As we go forward, the Texas Freedom Caucus will continue to be a steadfast advocate for the grassroots by promoting strong conservative legislation and will keep the focus on principles that have made this state great."
The Texas Freedom Caucus is comprised of members of the Texas House who work to promote its mission to amplify the voice of liberty-minded, grassroots Texans who want bold action to protect life, strengthen families, defend the U.S. and Texas Bills of Rights, restrain government, and revitalize personal and economic freedoms in the State of Texas.
---
Freedom Caucus Staff