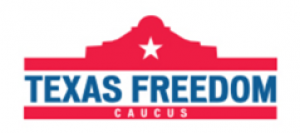 Abbott Must Call a Special Session

Vitally important, yet unfinished business in Austin compels the Texas Freedom Caucus to call upon Governor Abbott to call a special session of the Legislature to address at least three critical issues not passed in the regular session:
Property tax reform that includes a credible rollback election provision,
Privacy protections for women and girls in changing rooms, showers, and restrooms in public schools as well as other public settings. Also a law that protects private businesses if they choose not to allow men into women's changing rooms and bathrooms, and
Agency sunset reviews, including the Texas Medical Board.
Governor Abbott should also consider matters related to ethics reform, public school finance, and school choice in a special session.

It is time to finish the business we were elected to complete.
FREEDOM CAUCUS MEMBERS:
Rep. Kyle Biedermann Rep. Briscoe Cain Rep. Matt Krause
Rep. Mike Lang Rep. Jeff Leach Rep. Matt Rinaldi
Rep. Matt Schaefer Rep. Matt Shaheen Rep. Jonathan Stickland
Rep. Valoree Swanson Rep. Tony Tinderholt Rep. Bill Zedler
---
Freedom Caucus Staff